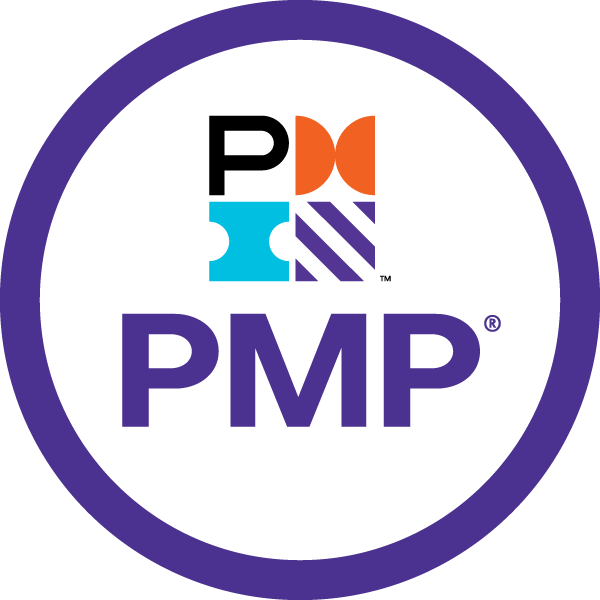 What is PMP Certification
Are you working as a Project Manager or Project Leader or in any capacity in any Project of any industry? Do you have a passion for Project Management? Do you want to take project management as your profession? Do you love to lead, take challenges, and enjoy the game?
If answers are yes, you should know how to play the game. Do you know out of 11.4% of every dollar is wasted due to poor Project Performance globally. The main reason is those who are leading Projects and working in Projects are lacking Project Management knowledge, skills, and available tools and techniques.
Project Management Institute (PMI)'s Project Management Certification (PMP) is the world's leading Project Management Certification which tells employers, peers, and the world you know your game well –  you know what you're doing in project management. It supercharges careers for project leaders across industries and helps organizations find the people they need to work smarter and perform better.
Why is PMP Certification
The PMP is about getting credit for what you already know and honing your skills. It's about pushing yourself to excel—and then being recognized for excellence. There's a reason project professionals in more than 200 countries have earned and maintained their PMP certification. It delivers real value in the form of professional credibility, deep knowledge, and increased earning potential.
A Growing Community
1 million, in fact over 1,000,000 people across the globe hold a PMP. Join them in becoming universally recognized. PMP certification validates that you have the project leadership skills employers seek. Day by day project management is becoming the de facto factor for most modern organizations. In an increasingly projectized world, professional certification ensures that project managers are ready to meet the demands of projects across the globe. Solidify your skillset and face project challenges head-on with a PMI® certification. PMI's Project Management Professional (PMP)® credential is the most important industry-recognized certification for project managers. The PMP adds value. CIO magazine ranked the PMP as the top project management certification in North America because it demonstrates you have the specific skills employers seek, dedication to excellence, and the capacity to perform at the highest levels. 
Your CAPM®/PMP® certification will automatically indicate to prospective employers that you are well versed in global project management processes and terminology.
Project management is a rapidly growing profession and qualified practitioners are in demand. Research indicates that employers will need to fill nearly 2.2 million new project-oriented roles each year through 2027. This means skilled project managers are in high demand. 
Out of the 20 million people participating in projects worldwide, just 1 million have professionally recognized formal project management training.
One fifth (1/5) of the world's GDP (us $ 12 trillion) is being spent on projects
Certified Project Managers are in demand across various industry segments including IT/ITES, Construction, Infrastructure, Engineering, Finance, Manufacturing, Healthcare and Service Industries
Competitive Advantage:  PMP® Credentials Set You Apart
Benefit Your Company with Exclusive Know-How: Cost saving, less fire fighting, Client Confidence, stop reinventing the wheel 
Command Higher Pay: Salary boost
Networking Potential:  Consistency with the profession
Encourage team work: Helps You to Train Others
Provides you with Greater Job Opportunities
You Will Have More Efficient Projects
Gain Invaluable Experience
The PMP proves you work smarter. It shows you have the skills to drive business results and increase your organization's impact in the office and around the world.
How to get PMP Certification
PMP Certification Exam is considered one of the difficult professional certification exams in the world. Before getting ready for the exam, let us discussed the pre-requisites that you should have to be eligible for the exam.
Pre-requisites for PMP Exam
To be eligible for the PMP credential, you must meet certain educational and professional experience requirements. All project management experience must have been accrued within the last eight consecutive years prior to your application submission.
Option
Educational Background
Project Management Experience
Project Management Education
1
Secondary degree (high school diploma, associate's degree or global equivalent)
Minimum five years/60 months unique non-overlapping professional project management experience during which at least 7,500 hours were spent leading and directing the project*
35 contact hours of formal education
OR
2
Four-year degree (bachelor's degree or global equivalent)
Minimum three years/36 months unique non-overlapping professional project management experience during which at least 4,500 hours were spent leading and directing the project*
35 contact hours of formal education
* Leading and directing the project as identified with the domains, tasks, enablers specified in the Project Management Professional Examination Content Outline effective from 02 Jan 2021.