How to access your PMI Licensed Courseware for PMP Exam Prep
In this article, I will show you how to access the Licensed PMP Exam Prep Courseware of PMI. You know PMI's Authorized PMP Exam Prep is the only authenticated source for PMP Exam Preparation created by Project Management Institute (PMI). Please note, this licensed courseware is only available through a PMI Authorized Training Partner (ATP). So you need to take training from ATP and they will purchase the courseware on behalf of you from the designated portal which is only accessible to the ATPs.
Step 1: Collect your access key from your ATP by paying a certain amount, the price is between $39 to $100 depending upon which geographic region you are in. Generally, it will be shared with you through email from your ATP.
Step 2: Once you have got the access key. You have to go to https://pmi.lochoice.com/
and click on Login:
Step 3: Use your pmi.org username and password in the Username and Password field and click on LOG IN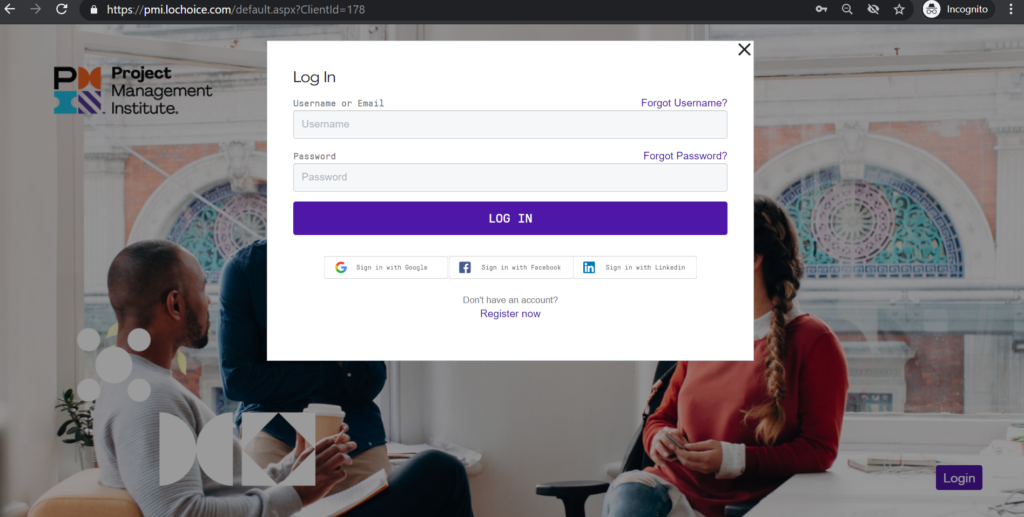 You will see a similar page like below: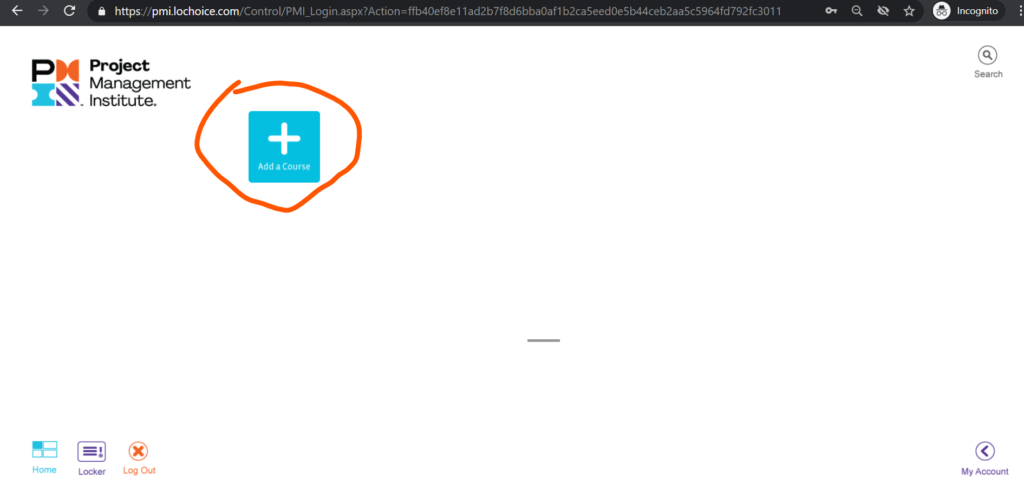 Step 4: Now just click on the + button Add a Course. A black small window will show up "Enter Access Key to enroll into course" (show in below image). Enter your access key shared by your ATP or ATP Instructor and click on ENROLL.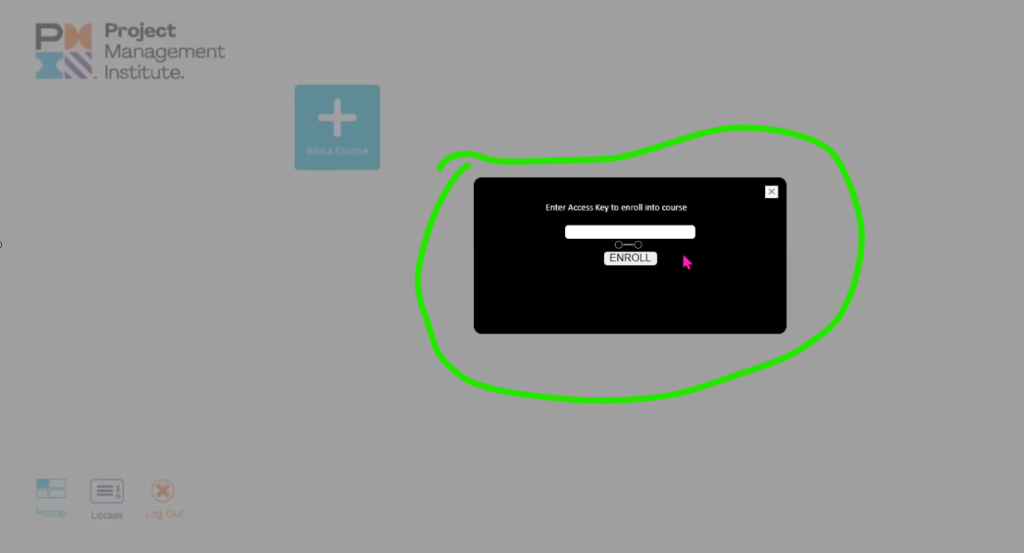 This will bring the below screen with your licensed content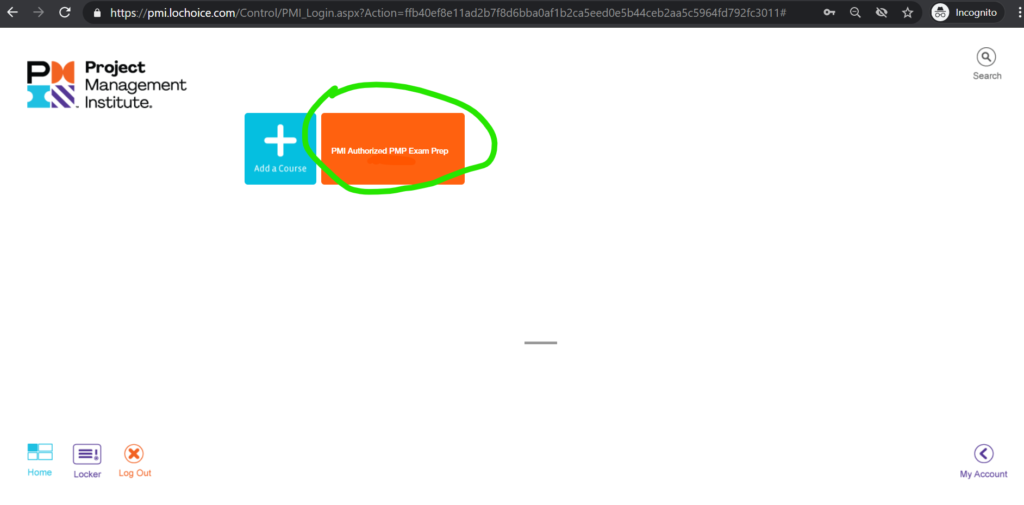 Step 5: Now click on the yellow rectangle, it will show all the available content for your access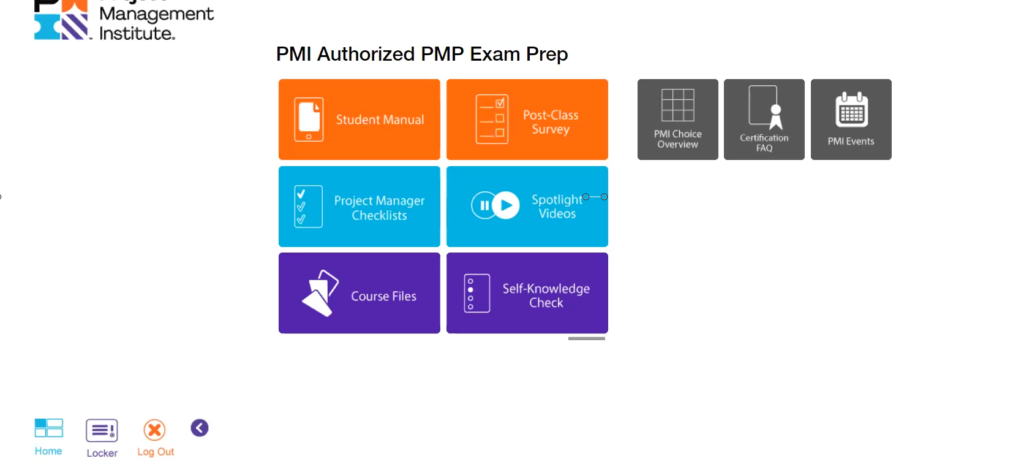 Please note the online course and content will be available for one year starting from the date you applied your access key. If you have any queries, please feel free to comment here or contact me on LinkedIn.